Welcome to Our Happy Place
For decades, Midwest families have ventured to the north woods—where the stars shine brighter and the sun feels warmer. Up North is shared memories, familiar feelings, and a return to our happiest times. And no matter where your own Up North is, we'll help you feel like you're there.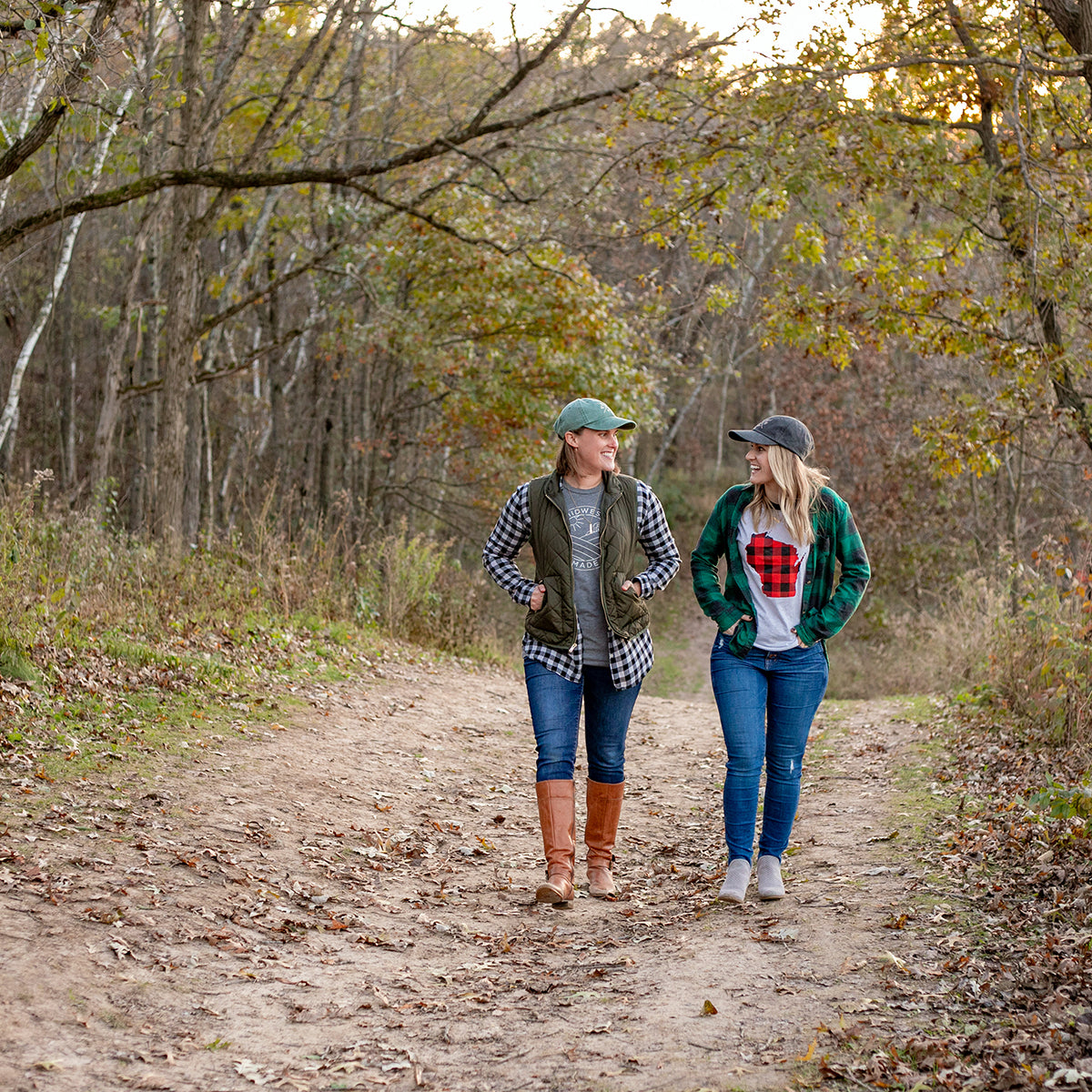 Wisco-inspired and Woman Owned
Launched in 2017, Up North is inspired by a shared love for all things Midwest. From days on the water to nights by the fire, our collection of apparel, home goods and accessories is made for life Up North.
LEARN MORE